Getting Married in Australia - Love is equal now
Marriage in Australia
Anyone can marry in Australia as long as they are over 18, and have lodged the wedding paperwork, Notice of Intended Marriage, at least one month before the wedding date. (If you are under 18 you will need permission) You must have 2 witnesses.



What I will need to see are:
You will need to provide me with identification (a driver's license with photo will do).
I will need you to complete the Notice of Intended Marriage (NOIM) form which I will help you to fill out. If you are out of town a local Justice of the Peace (JP) can witness your signatures.
You will need to show me an original Australian Birth Certificate or Australian Passport for each of you. If you were born overseas and have an overseas passport that will be sufficient.
If either of you have been married before I will need to see evidence of Divorce or if a widow or widower the former spouse's Death Certificate.
If your circumstances are different and many are, please talk to me so I can advise you what the law requires.

You can get married in any location - but you may have to get permission from the owner e.g Council!

Fiancé Visas and Foreign Nationals
Being Married in Australia does not confer citizenship. You must still abide by your current visa arrangements.
Interpreters
are required at weddings where one or more Bride/Groom does not speak or understand the English language well at all. The aim of the ceremony is for the Bride and Groom to understand all the words included. The interpreter is person who
can be a friend or family member
and does not have to be an official interpreter. The interpreter must speak English and the other language spoken in the Ceremony well.
The interpreter is to interpret from English into the other language, and from the other language into English. The interpreter will be asked to sign a statutory declaration to say that he/she faithfully translated the ceremony.
Foreign Documents must be
officially translated into English.
In Australia the only persons who can do this are those registered with the
National Accreditation Authority for Translators.
Tel: 1300 557 470, email them at
info@naati.com.au
or check out their website at
www.naati.com.au .
Contact me E: jillcfry@hotmail.com or Ph: 0488 341 444
Powered by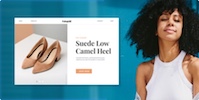 Create your own unique website with customizable templates.