Apart from the legal requirements you can make up the elements in your ceremony

The wedding party does not have to wear the same outfits. The bridesmaids and groomsmen can probably be more comfortable in a dress of their choice and many males don't have suits and don't like to wear them. So why be uncomfortable?
Since Queen Victoria wore a white wedding dress the fashion has been to do this. Before then the bride wore her best dress or outfit. The bride can wear whatever colour she wants (I wore blue floral and loved it!)
The bride does not have to have a bouquet (this was to cover up the smell in olden days when they did not bathe regularly).
The groom does not have to wait for the bride to arrive - they can come in together or separately through different doors or dance in!
Wedding rings are traditional but if you are not a ring person then what about something else? A ring tattoo? A necklace?
Giving away the bride- a woman is not property. The bride can be escorted the meet with the groom and this can be tastefully done. However we can ask the guests and family do they support the marriage rather than 'who gives this woman to be married to this man'.
Vows should be honest and not pledge what is impossible but they can be funny e.g I promise to try and not leave my clothes all over the floor. The legal vows are softened if they are intermingled with the vows from the heart.
You do not have to kiss in your wedding ceremony if this makes you uncomfortable.
Speeches at the reception can actually be nice and short. I do have some info to help.
Do you have to have a bridal waltz? If you do not learn how to do a waltz then do not embarrass yourself. Do a dance you like!
Powered by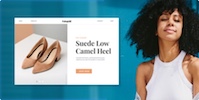 Create your own unique website with customizable templates.